You can configure to receive notifications from Task Reminder in your user profile settings. This functionality can be disabled by your administrator.
To access the settings, go to your user profile settings. A tab for the Task Reminder Settings will be shown there.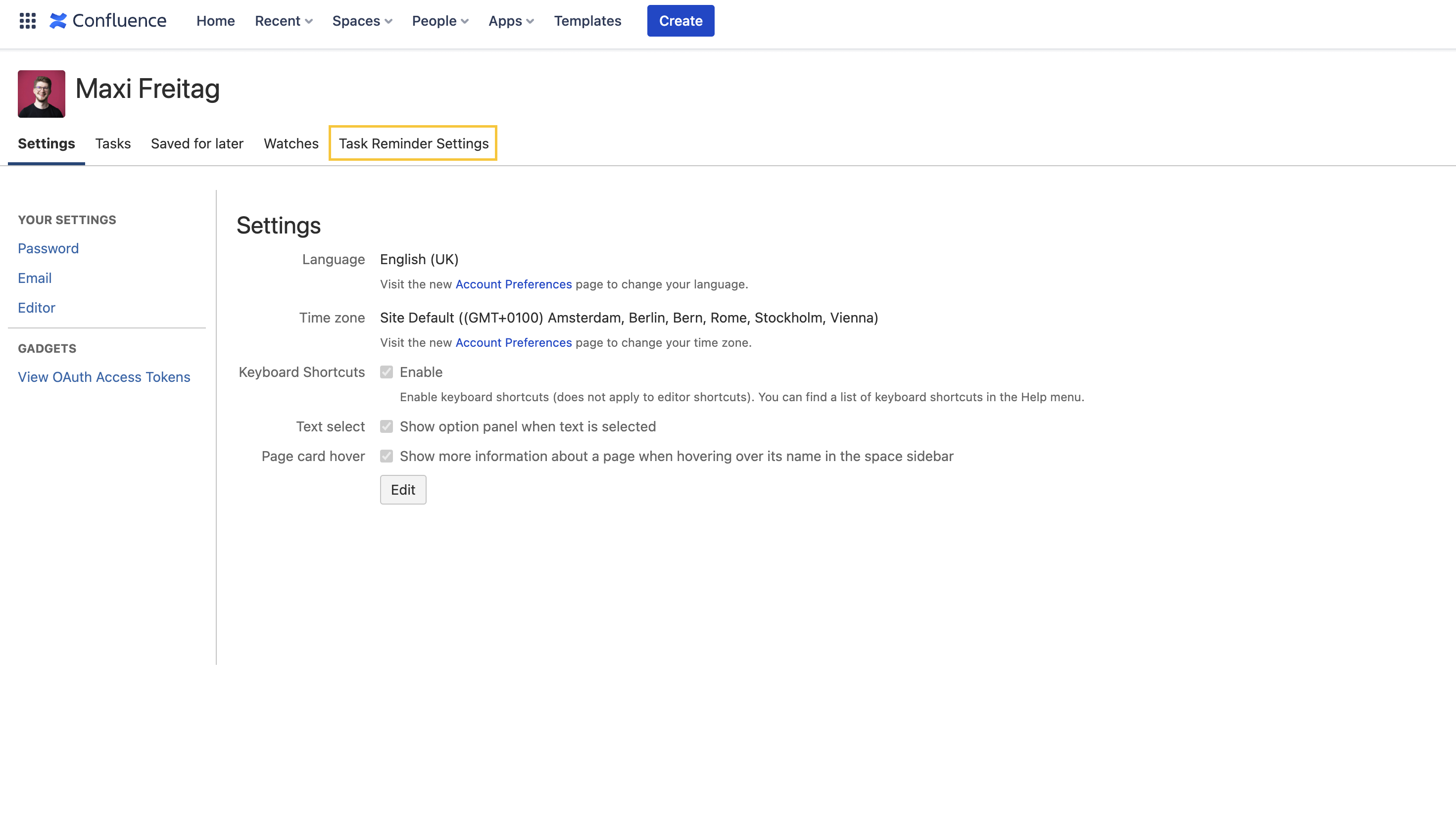 In the Task Reminder Settings, you can subscribe and unsubscribe to reminders via E-Mail and Slack. If an administrator disabled the possibility to unsubscribe, you won't be able to make a change there.