To install a new app from the Atlassian Marketplace, head to the Confluence administration.
From there, locate the "Find new apps" menu item in the left sidebar and click on it. (If this doesn't show up for you, make sure you have enabled the connection to the Marketplace.)
From this screen, you can now search for new apps:
Click on the "Free Trial" button to install the app. A dialog will open, asking you to read through and accept our privacy policy and terms of use.
After having read them, click the "Accept & Install" to continue with the installation. Confluence will then download the app from the Marketplace and install it into your system.
A dialog will open, asking you to generate a free trial license.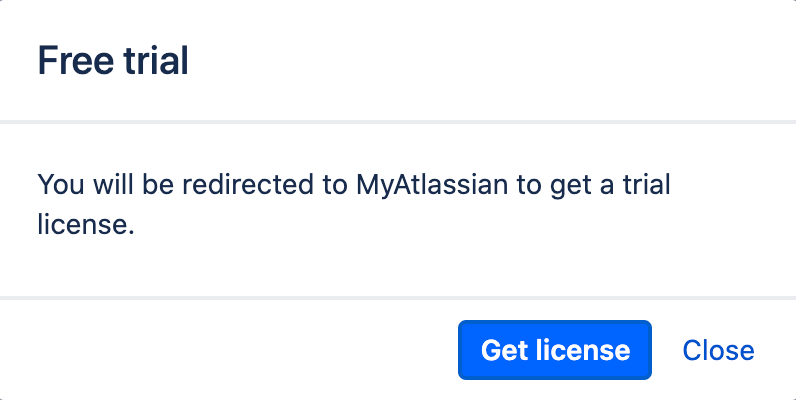 After clicking on "Get license" you will be redirected to my.atlassian.com where, after entering a few details, you can generate a free trial license.
In case you have any questions about licensing in general, please consult Atlassian's FAQ for purchasing from the Marketplace or the Server app licensing documentation. Should you have questions regarding the licensing of one of our apps, feel free to raise a support ticket with us.
Continue with Setup