The blog overview is accessible using the "Blogs" button in the top navigation bar. It displays blog posts in a grid, separated by category tabs, which can be defined in the administration settings. The layouts are adapted slightly depending on the consistent usage of teaser images within the blog posts.

Customizing the tabs
The only fixed tabs on the overview are the search (magnifying glass), "All" and "Featured". While the search tab lets users apply their own filters, the "All" tab simply shows all available blog posts and the "Featured" tab follows the filter rules of the "Featured Posts" found in the Lively Blogs settings.
All other tabs are defined by the categories as defined in the Lively Blogs Categories settings in the general configuration of Confluence. Only Confluence administrators can change these settings.
Search for blog posts
Using the magnifying glass icon to the left of the category tabs, a user can define an individual filter for blog posts by space and labels. This filter cannot be saved. Permanent blog post filters can only be added through categories by a Confluence administrator.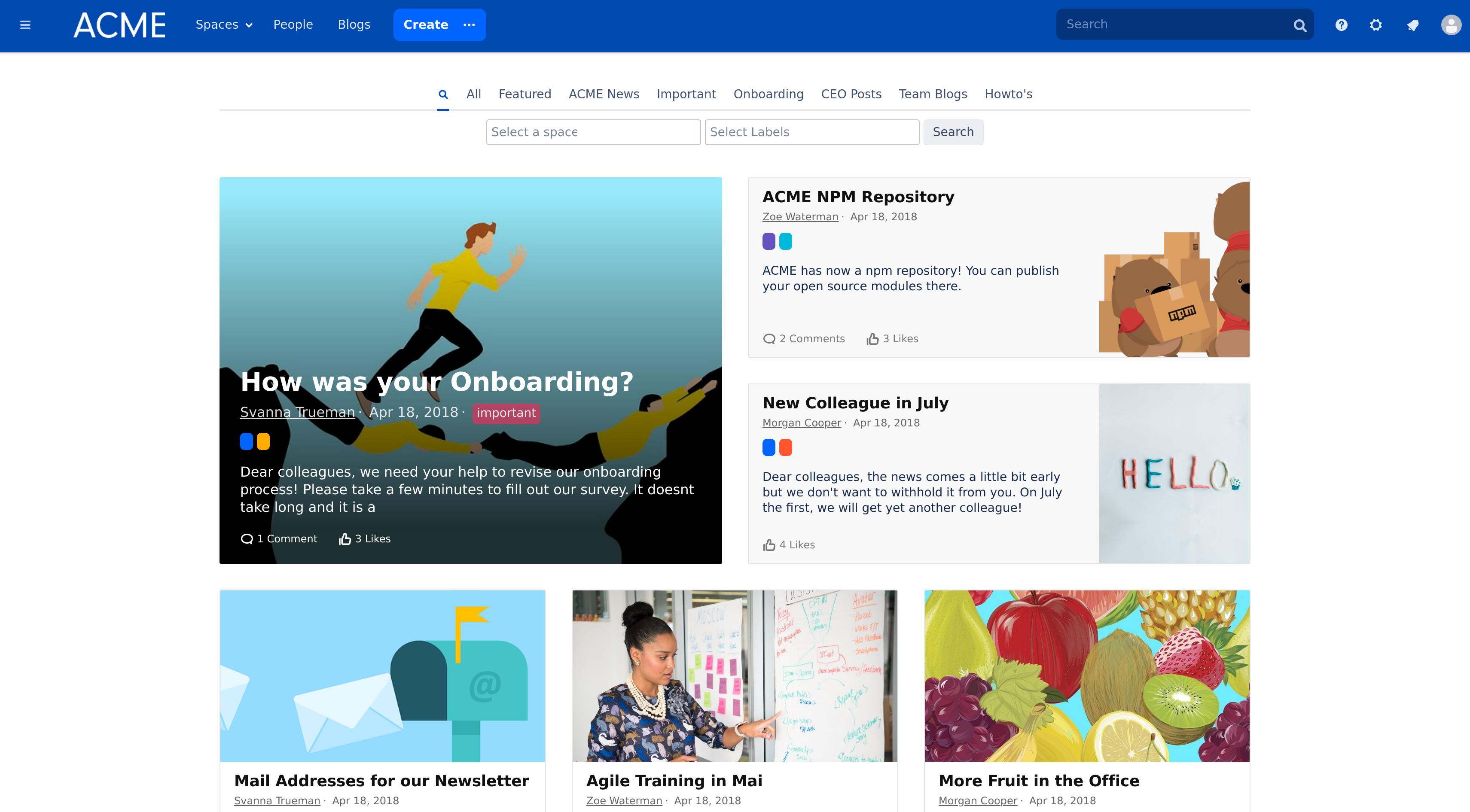 Blog Overview Macro
The blog overview is also available as a macro for Confluence pages and blog posts (since v3.9.0). The macro will display the same content as if the user were to click on the global "Blogs" button – just within the content of a page.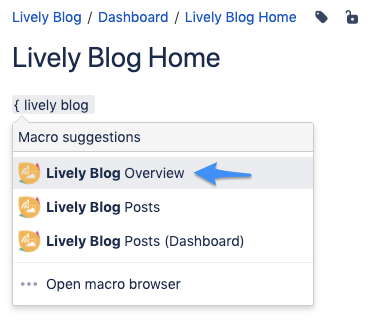 The result (different example blog posts):