Categories can be used to group blog posts and offer another layer of structure for users to navigate in. They are essentially saved filters which can be used to build specific news pages on the Blog Overview.
Settings
Go to: General Configuration > Lively Blogs > Categories
There you can add, delete or edit categories. A category consists of one or multiple filters by labels, authors, spaces or space categories. All filters must be entered as a comma separated list.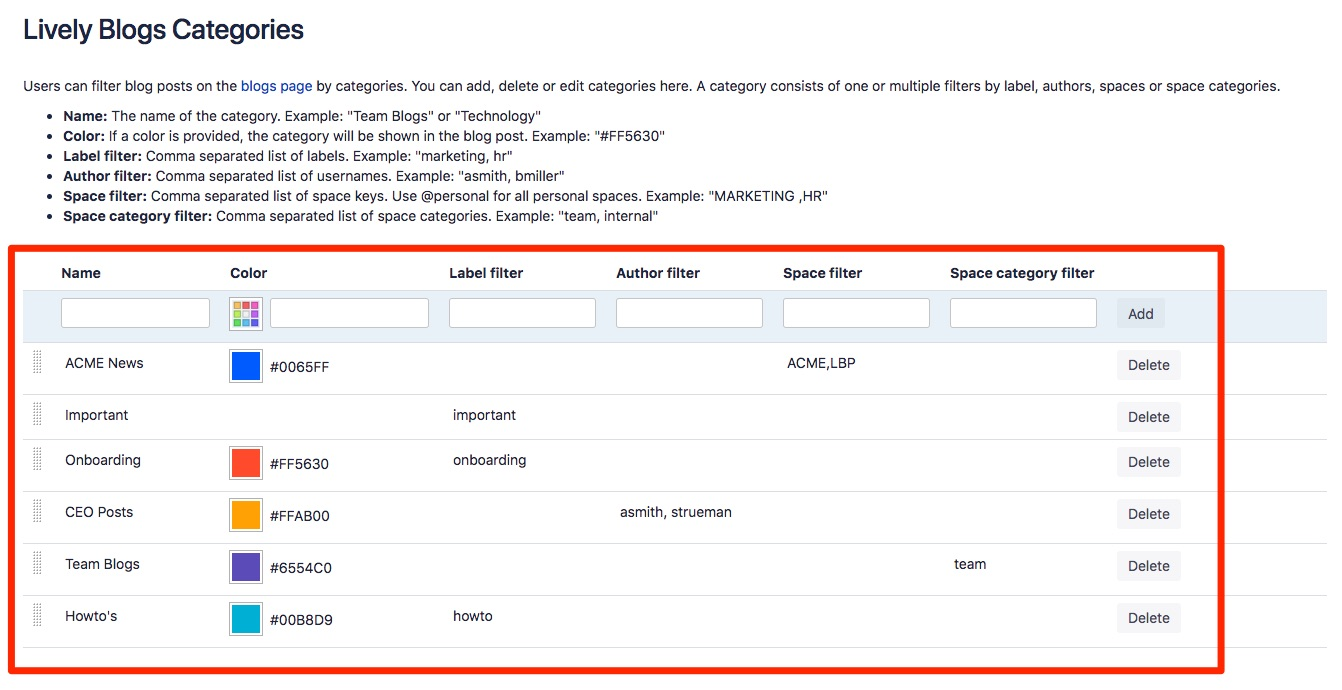 Categories displayed in the macro
If a color is added, the category will be displayed on the blog posts. These bubbles can be clicked on to view only blog posts from a single category.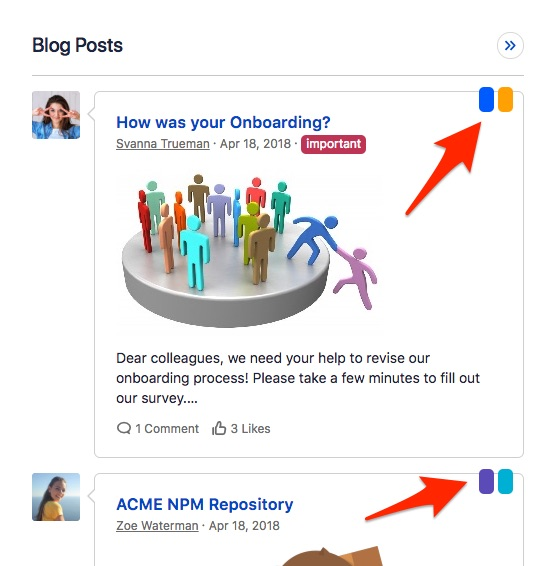 Blog Overview Tabs
Categories are also shown on the Blog Overview in form of Tabs.